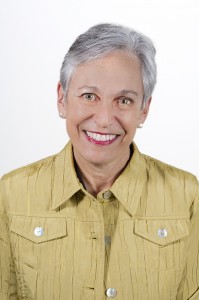 Regina Rogoff, JD
Chief Executive Officer
512-684-1721
reginar@austinpcc.org
Regina Rogoff, J.D., has degrees from the University of Michigan/Ann Arbor and the University of Texas at Austin School of Law. Prior to joining PCC, Regina was Executive Director of the Legal Aid of Central Texas for twenty years and a Legal Aid staff attorney for ten years, beginning her career as a VISTA lawyer. Regina has held numerous leadership positions in Austin's human services, legal and Jewish communities. She currently serves on the Board of the Interfaith Education Fund and is a member of the Austin Area Research Organization. She is a past co-chair of Austin Interfaith and a past-president of the Austin Area Human Services Association (now One Voice Central Texas). The Austin Bar Association (formerly the Travis County Bar Association) created the "Regina Rogoff Award" in her honor to be given annually to an attorney in Travis County who demonstrates outstanding service in the public/non-profit sector. Regina has been recognized by the Austin Business Journal as the "Best Non-Profit CEO 2014," as a "Profile in Power" (2007) and a "Healthcare Hero" (2005). Under her leadership, People's Community Clinic was awarded the 2005 Ethics in Business Award by the Samaritan Center. She takes special pride in introducing the nationally recognized anti-racism program, "Facing History and Ourselves" to the Austin area.

Biography
Louis Appel, MD, MPH, FAAP
Chief Medical Officer, Director of Pediatrics
512-684-1720
louisa@austinpcc.org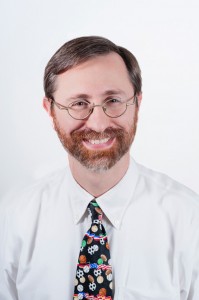 Louis Appel, MD, MPH, FAAP
Chief Medical Officer, Director of Pediatrics
512-684-1720
louisa@austinpcc.org
Louis Appel, MD, MPH, serves as Chief Medical Officer and Director of Pediatrics at People's Community Clinic in Austin, Texas. Dr. Appel provides primary pediatric care at the Clinic in addition to overseeing the clinical programs.  At the clinic he has championed projects on lactation support, group pediatric well child checks, postpartum depression screening, childhood obesity prevention focused on the prenatal and immediate postpartum periods, and promotion of parent-infant bonding. He serves on the Executive Legislative Committee of the Texas Pediatric Society. In the past he has served as the Community Access to Child Health (CATCH) Program Facilitator for District VII of the American Academy of Pediatrics and also co-chaired the Texas Pediatric Society's Community Health Advocacy Committee, served on the Texas Pediatric Society's Task Force on Childhood Obesity, and was a member of the Travis County Early Impact Team, advising on the coordination of Early Childhood Intervention services in the county. He has also served on the Public Assistance Health Benefit Review and Design Committee of the Texas Health and Human Services Commission and on the Austin Multi-Institutional Review Board.  A graduate of Princeton University, Dr. Appel received his medical degree from Harvard Medical School and obtained his Masters of Public Health at the Harvard School of Public Health, with a concentration in public management and community health. He completed his pediatric residency at the University of Washington in Seattle.

Biography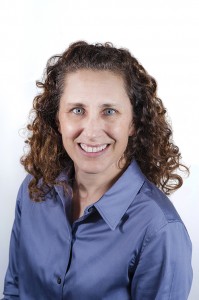 Mary McDowell
Chief Operating Officer
512-684-1724
marym@austinpcc.org
Mary McDowell serves as Director of Operations at People's Community Clinic. Experienced in both the non-profit and private sectors, Mary has worked with technology and information services for almost 20 years, following a B.A. from the University of Georgia and a M.A. from the University of Texas. She joined PCC in early 2010 and her responsibilities have grown since.
In her free time, Mary likes to try new vegetarian recipes with her sons and paint watercolor pastoral scenes.

Biography
Kellie Bolin, CPA
Chief Financial Officer
512-684-1723
kellie.bolin@austinpcc.org
Kellie Bolin serves as Chief Financial Officer for People's Community Clinic.  She is a Certified Public Accountant with over 20 years of healthcare finance and operations experience in non-profits and for-profit organizations in the public and private sectors.  She is fortunate to have worked with start-ups, turnarounds, and high-growth organizations both large and small.  She received her Bachelor of Accountancy degree at New Mexico State University.
Kellie currently serves as a citizen member of the Williamson County Audit Committee and is a founding board member for CriticalConnection Health Foundation, Inc.  In addition to volunteering, Kellie enjoys spending cherished time with her son and family, assisting those in need, home decorating, gardening, and cooking.  She has a passion for educating and helping others.

Biography
Joy Authur
Director of Development
512-684-1722
joya@austinpcc.org
Joy Authur is the Director of Development for People's Community Clinic. Joy has worked as a development professional in Texas for over a decade, as well as many years of experience as a sales and marketing executive in the private sector. In addition, she is on the board of the Asian American Resource Center Nonprofit, a new community center and organization dedicated to providing services for Asians in the Austin area.
Joy graduated from the University of Texas at Austin with a degree in History. She is an avid swimmer and loves to spend weekends at Deep Eddy and Barton Springs.

Biography
Ted Held, MD
Director of Reproductive Health
512-478-4939
ted.held@austinpcc.org
Ted Held, MD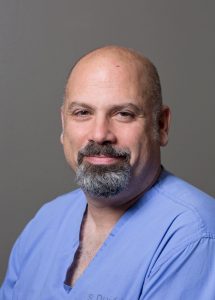 Director of Reproductive Health
512-478-4939
ted.held@austinpcc.org
Ted is an Assistant Professor of OB/GYN at UT Dell medical School in Austin. Prior to joining PCC, he served as the Associate CMO for the CommunityCareCollaborative, the anchor entity in Austin charged with redesigning health care in the county through a public private partnership.  He is the Medical Director for People's Community Clinic's Center for Women's Health.  These roles have allowed him to collaborate with the School of Social Work at UT Austin to serve the needs of victims of human trafficking, and the School of Policy and departments of sociology on research related to contraceptive access.

Biography
Mariela Lane, MD
Director of Adult Medicine
512-478-4939
mariela.lane@austinpcc.org
Mariela Lane, MD serves as Director of Adult Medicine at People's Community Clinic. Dr. Lane joined People's Community Clinic in 2014 and practices Internal Medicine with a focus on preventative primary care as well as the management of chronic illnesses. She graduated from Rice University with a degree in Biochemistry and Cell Biology and received her medical degree from Baylor College of Medicine where she graduated with High Honor. She completed Internal Medicine residency at the Massachusetts General Hospital in Boston and is board certified by the American Board of Internal Medicine. She is a member of the Alpha Omega Alpha Medical Honor Society. She enjoys teaching medical trainees and was awarded the Harvard Medical School Principal Clinical Experience Teaching Award for excellence in teaching medical students. She is a fluent Spanish-speaker and is devoted to delivering culturally sensitive, patient-centered care.

Biography
Celia Neavel, MD, FSAHM
Director of the Center for Adolescent Health
512-684-1825
celian@austinpcc.org
Celia Neavel, MD, FSAHM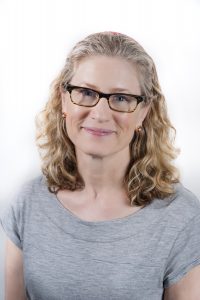 Director of the Center for Adolescent Health
Director, GOALS (Generating Outcomes and Liaisons for Students)
512-684-1825
celian@austinpcc.org 
Twitter: @CNeavelMD
Dr. Neavel earned her Bachelor of Arts in Plan II Honors from the University of Texas at Austin and went to medical school at Baylor College of Medicine in Houston. She did an Internship in Psychiatry and Residency in Family Practice in Cincinnati.  She did Fellowship Training in both Adolescent Medicine and Developmental Disorders. Dr. Neavel is Board Certified in Family and Adolescent Medicine and is a Fellow in the Society of Adolescent Health and Medicine.
Wanting to move her family back to Austin, Dr. Neavel feels fortunate that she found People's Community Clinic. While raising 3 kids with her Pediatric Urologist husband, she helped create the Center for Adolescent Health and GOALS Programs. Now she supervises an amazing interdisciplinary team and 3 partner-site clinics (LifeWorks Street Outreach, Austin Children's Services, and Manor Mustang Clinic).
Dr. Neavel teaches residents, medical students, and graduate students during most of her clinics. She appreciates families and patients sharing their stories and also teaching.
Dr. Neavel likes being active in the community in order to improve health for young people. She gives lectures, is quoted in media, has won awards, and is a member of medical organizations. She enjoys building relationships with other outside agencies that serve youth. Dr. Neavel was named a Top Doctor by Austin Monthly in 2015.  Reading literature and cooking are favorite hobbies.

Biography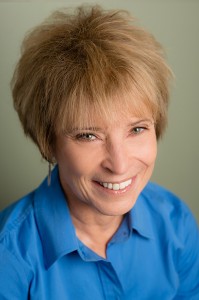 Susan Berliner Smith, SPHR, SHRM-SCP
Director of Human Resources
512-684-1707
susanb@austinpcc.org
Susan Berliner Smith, SPHR, is the Human Resource Manager at People's Community Clinic. Susan has a B.A. degree from the University of Texas at Austin and has worked in the nonprofit community most of her career.
In addition to leadership roles at Austin Community Nursery Schools (now Mainspring Schools), United Way, CEDEN Family Resource Center and Child and Family Service, Susan also provided nonprofit management services and training to community organizations for over six years. She served as consultant and facilitator for several nonprofit mergers, including those at LifeWorks, Any Baby Can and Austin Recovery. Susan has over ten years' experience as a human resources generalist and joined the staff at PCC in 2009.

Biography