You're invited! Please join us for our annual "There's No Such Thing as a Free Lunch" luncheon at the Four Seasons Hotel in downtown Austin. This event raises funds to support the work of People's Community Clinic in providing health care for Central Texas families in need. People's annual luncheon is bringing together Austin's community and civic leaders, business professionals, and distinguished others to hear from an acclaimed public health advocate and honor members of our community. Did you know that nearly one out of every six people living in the Austin area has no health insurance and little access to medical care? For nearly 50 years, People's has helped to fill that gap by delivering high quality, affordable health care. Thanks to your generosity, "There's No Such Thing as a Free Lunch" luncheon generates thousands of dollars to help pay for these services. Interested in sponsoring the luncheon or other details? Contact Joy Authur at JoyA@austinpcc.org.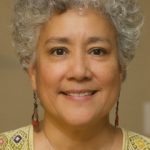 Keynote Speaker: Deliana Garcia. Ms. Garcia is the Director of International Projects, Research, and Development for Migrant Clinicians Network. She has dedicated more than twenty-five years to the health and wellness needs of migrant and other underserved populations. Learn more about Ms. Garcia here.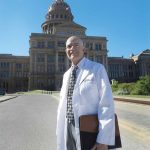 Honoring: Bruce A. Levy MD, JD. Dr. Levy has led Austin Gastroenterology and Endoscopy Centers since 2001. He is a medical doctor, a board-certified anesthesiologist, and a graduate of the University of Houston Bates School of Law. In an effort to provide critical services for those in need, Dr. Levy was inspired to create a program providing free colonoscopies for individuals at risk for disease.  Partnering with People's Community Clinic, Dr. Levy and Austin Gastroenterology donated their services free of charge, helping to prevent potentially life-threatening diseases in patients who otherwise may not have access to this service. Dr. Levy has served on state and national medical boards and has been honored by numerous medical associations — notably being named Physician of the Year in 2016 by the Travis County Medical Center.

Austin Gastroenterology (AG). The first and largest group of physicians in Central Texas specializing in gastroenterology. AG physicians and staff provide colonoscopy procedures in a generous program for People's qualifying patients. AG provides this life-saving program at no cost to People's patients and its staff and physicians give their time free of charge. The American Society for Gastrointestinal Endoscopy (ASGE), a leading gastrointestinal medical society, has recognized Austin Gastroenterology as part of its program specifically dedicated to promoting quality in endoscopy.